What's going on in the workshop!

A type 25 and a beetle in for service and repairs.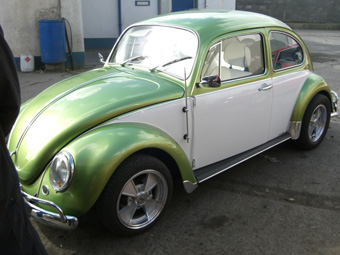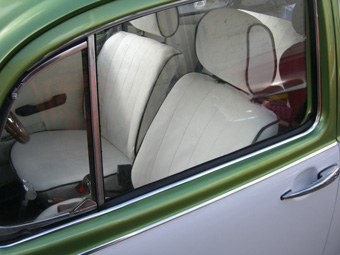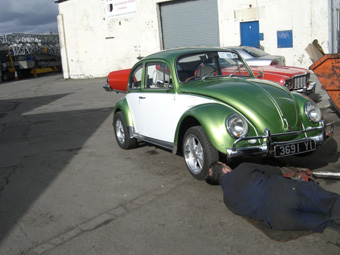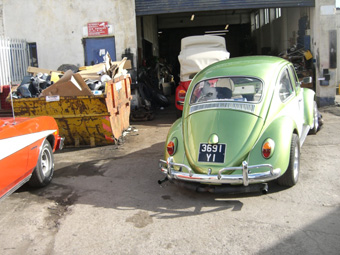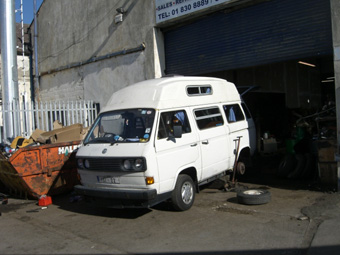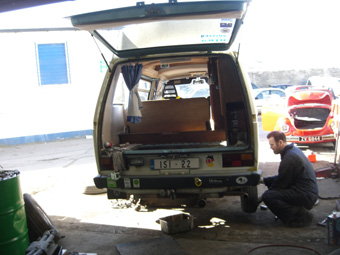 Heres a good story. Emilio bought this beetle in 1985. It was heading for the scrap yard and it was origanally red in colour. The engine was bad so he replaced the engine and carried out other mechanical work and sold it on. Then in 1991 he bought it back and restored it and it hit the road in 1993. It came in for maintenance and repairs and changed hands a few times.

Then in 1999 Emilio bought it back again and sold it again! It changed hands again a few times and in 2009 it went of the road.Now in the meantime Emilio had a few calls from people enquiring about the car as the present owner was selling it off. However nobody commited themselves to it and as a result the owner contacted Emilio as the car had to be moved from where it was parked due to narky neighbours.

So, Low and behold here she is again! Wanting another chance on the road ! So she will live again. This baby use to cruise around Dublin with Emilios Herbie in the nineties and they used to turn heads so it looks like she will be restored again and will be seeing Herbie again. Keep watching this space!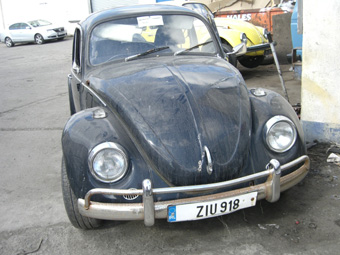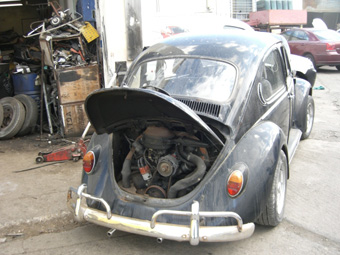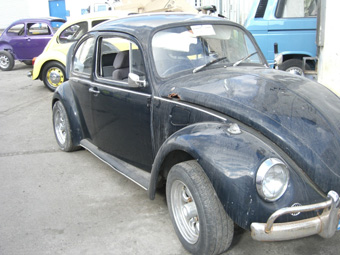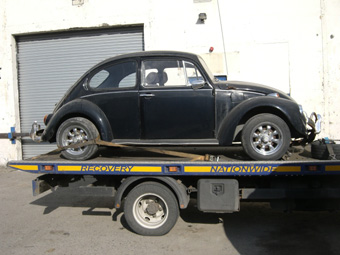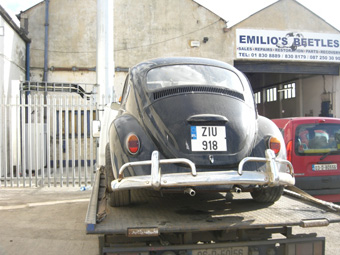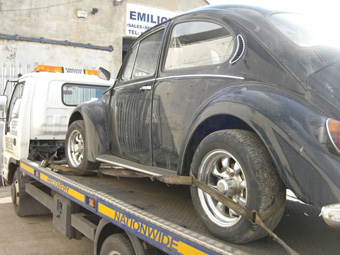 Some beetles in for repairs and maintenance.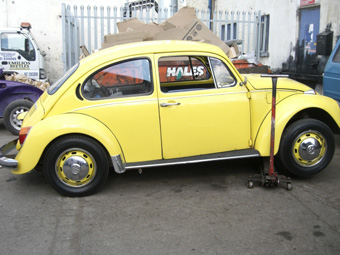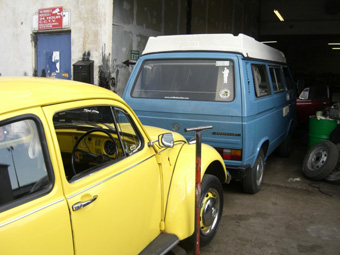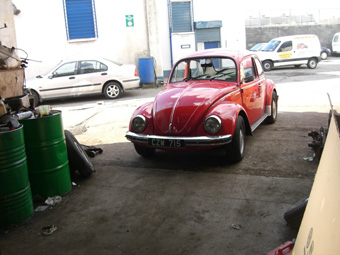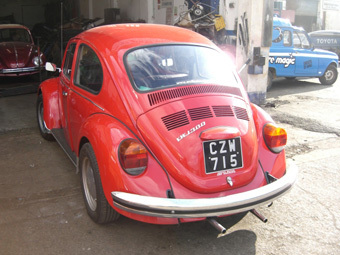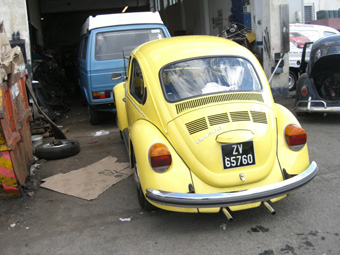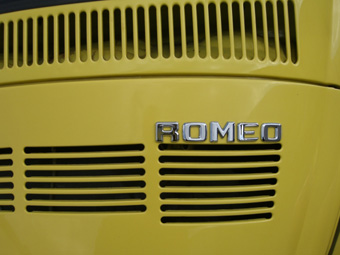 Another type 25 comes in for repairs. A 74 beetle that wants to a 54 model.! This beetle was customised some years back in the u.k and there were some very clever features added from an oval window beetle. While many people dont like this sort of stuff the job was done very well and the owner loves his car which is all that matters. All beetles in any shape or form are always welcome in the Kings establishment!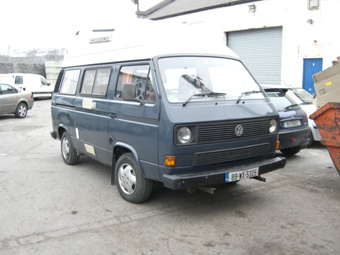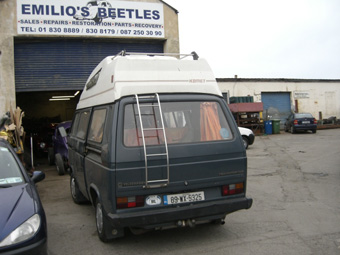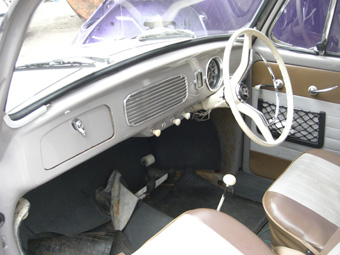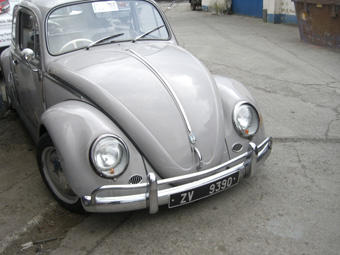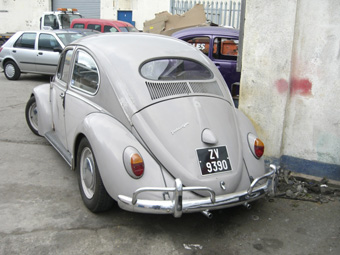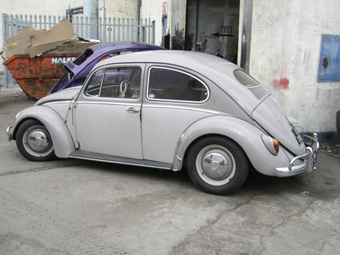 A large consignment of doors and bonnets arrive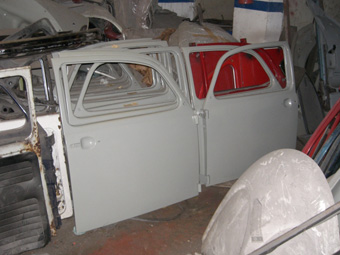 One of our beetles comes in for damage repairs.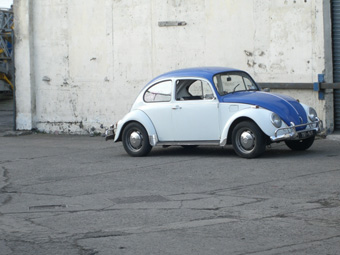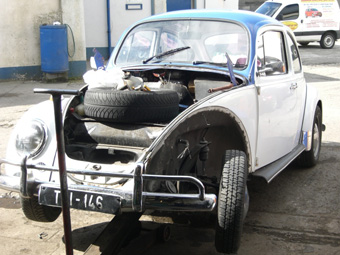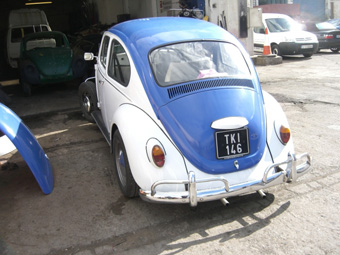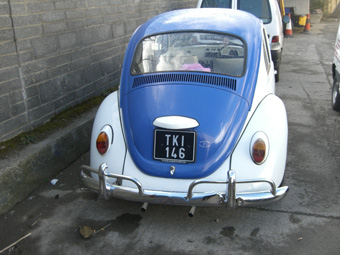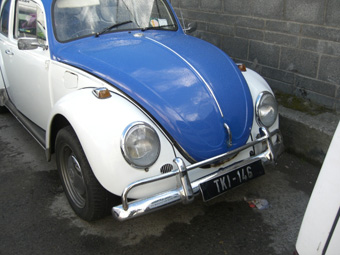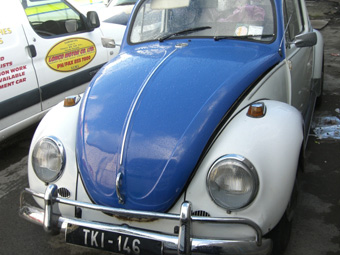 Some beetles in for repairs.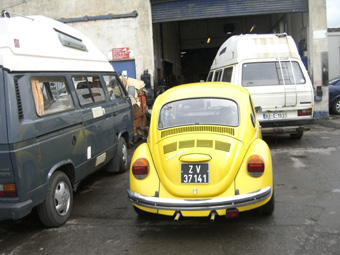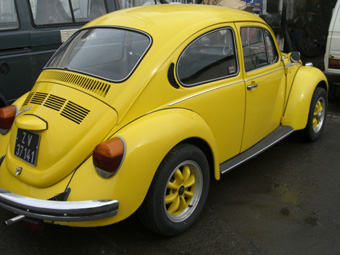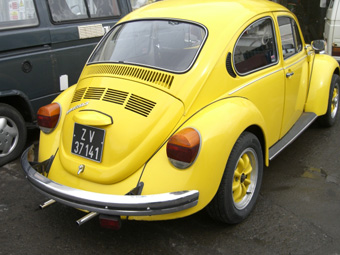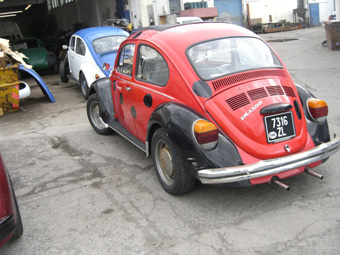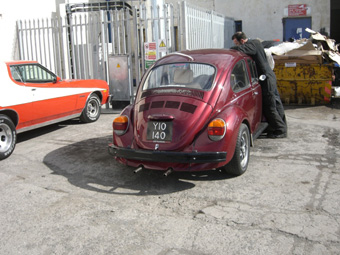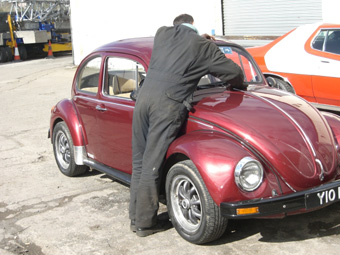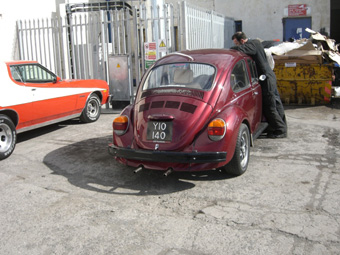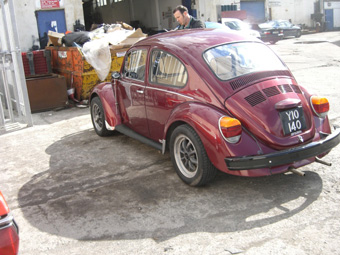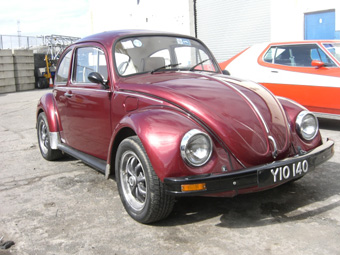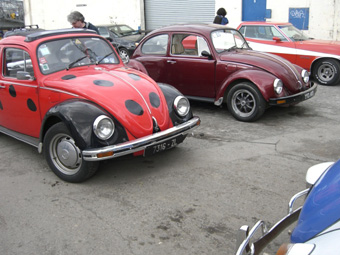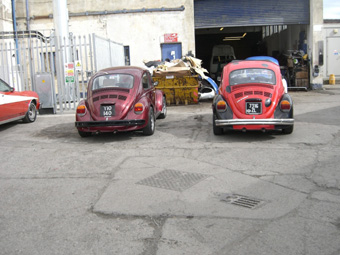 Another type 25 in for repairs.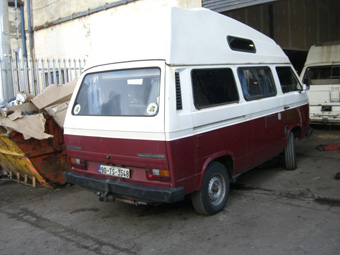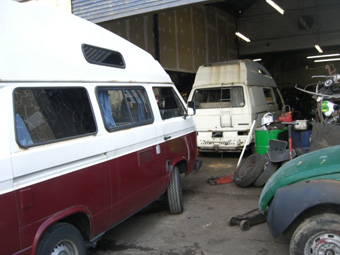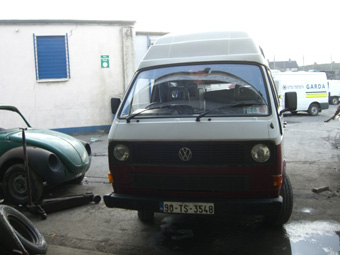 Some rear quarter panels arrive.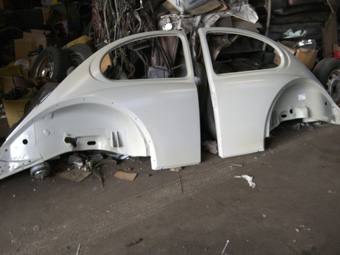 Some beetles and a type 25 are bought in for stock.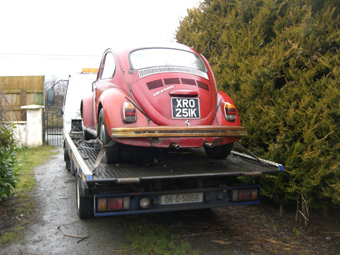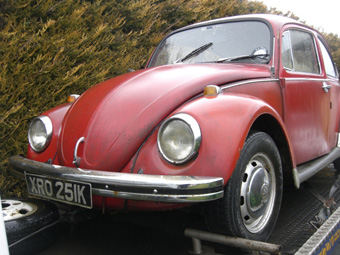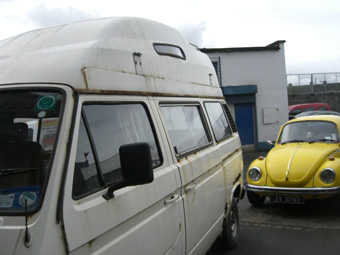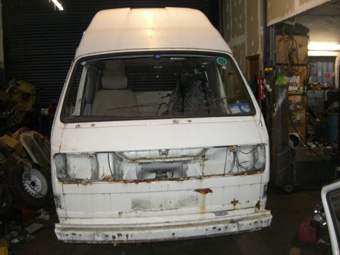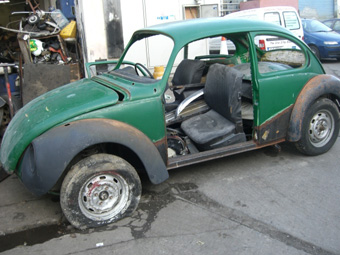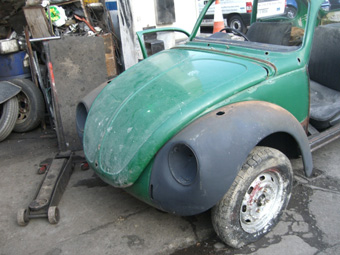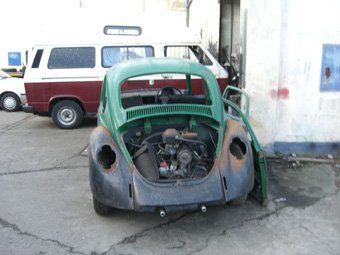 Completed, this 71 Beetle, shown here with it's new owners.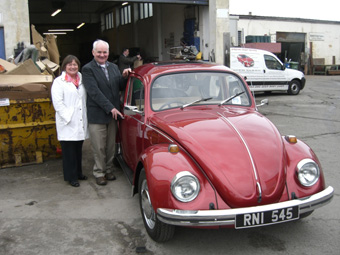 << Back