What's going on in the workshop!

Some type 25s in for repairs.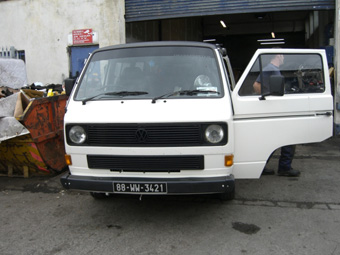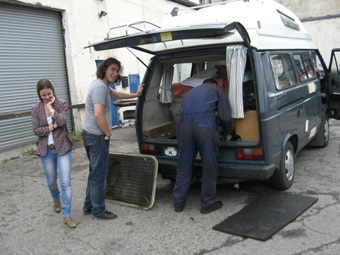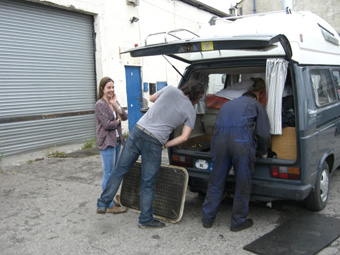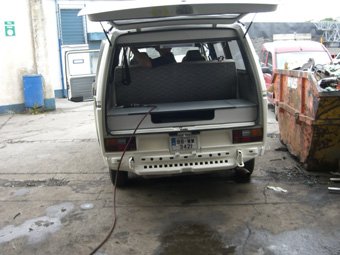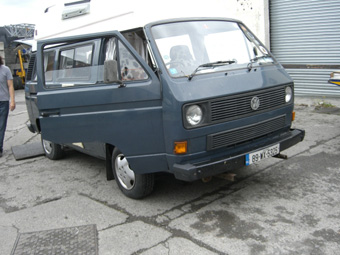 Aiden drops in for a visit. He may be selling his type 25. His number is 0876990009 for any interested parties!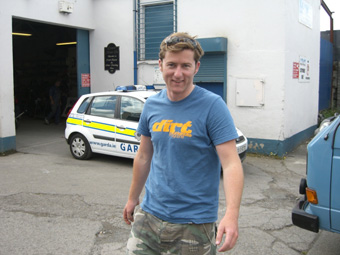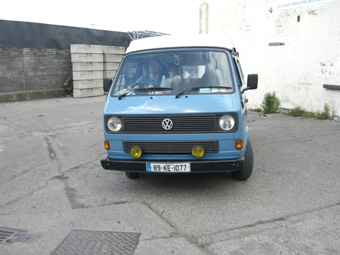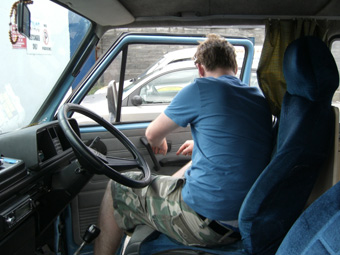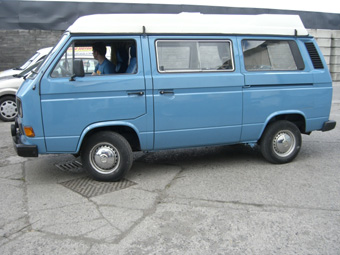 Red type 25 in for some work.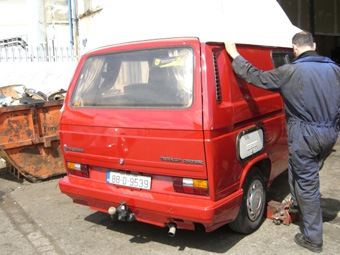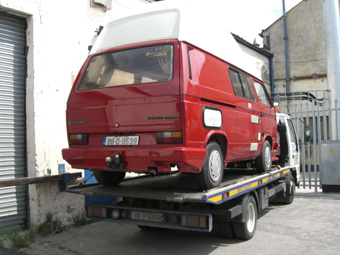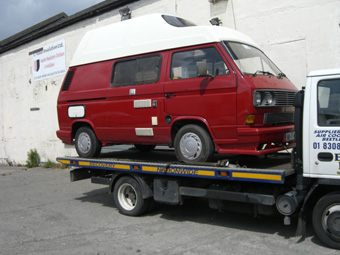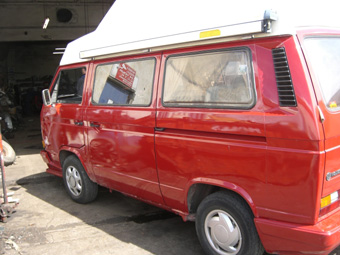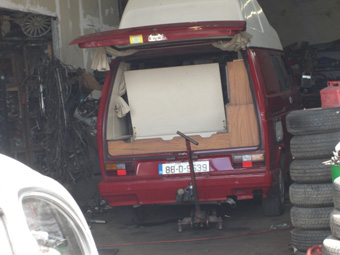 Paint complete on this type 2.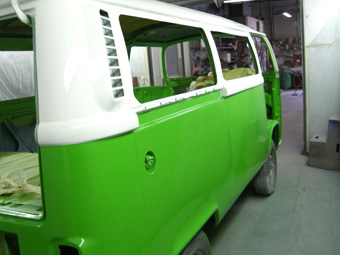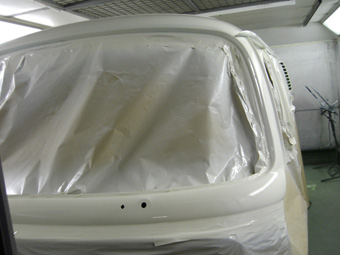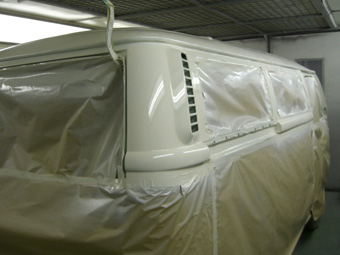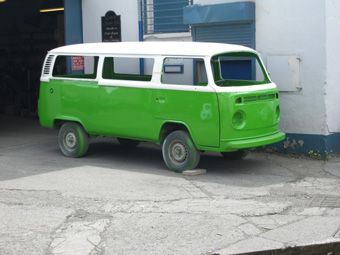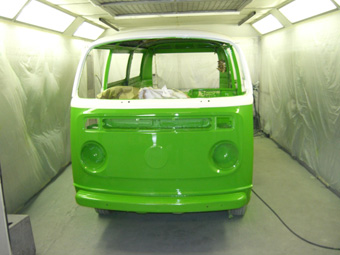 A type 2 with an alpha engine? This must go and old faithful will get the correct engine.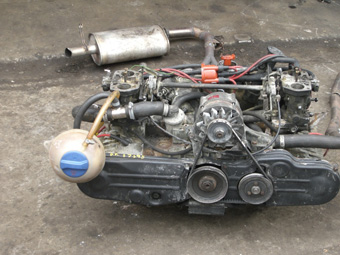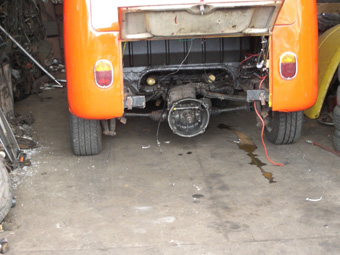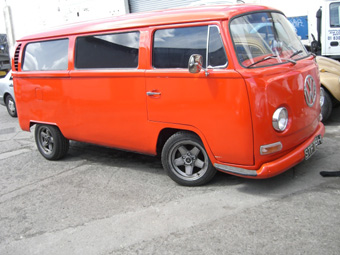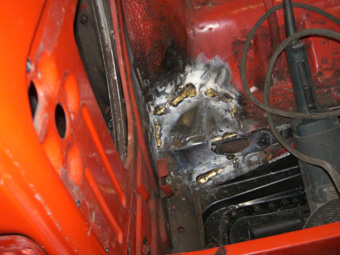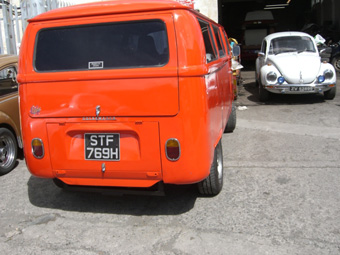 The 74 beetle is well on its way.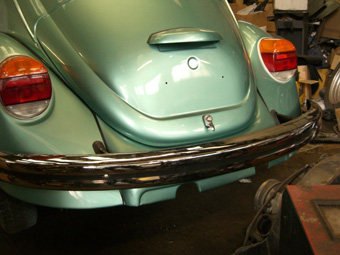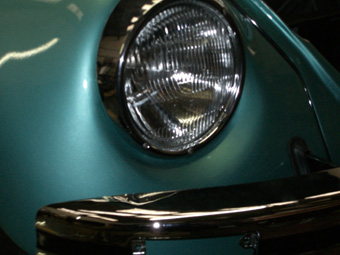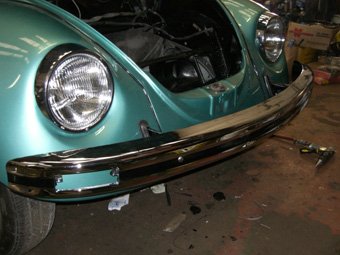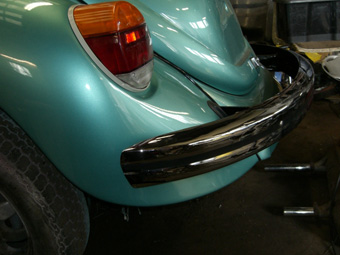 The 79 cabrio being welded.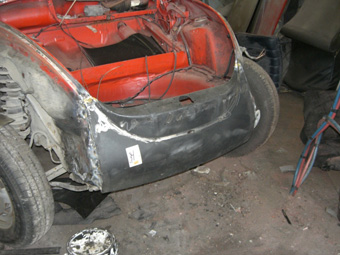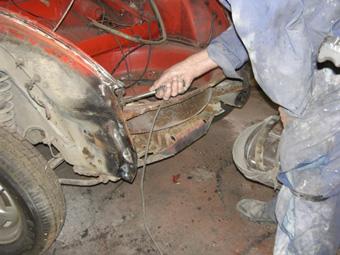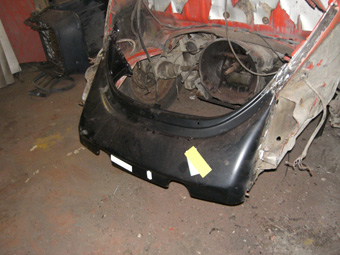 The 71 beetle comes in for its restoration.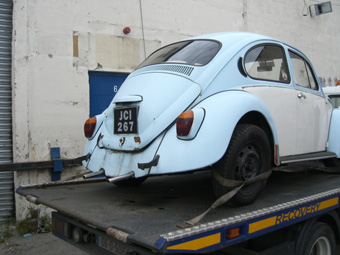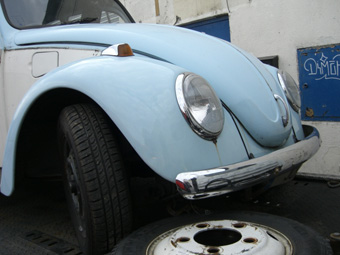 Busy workshop!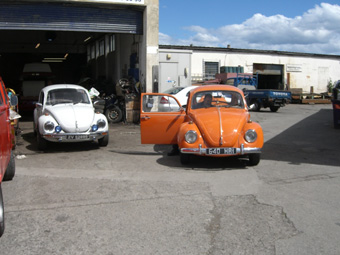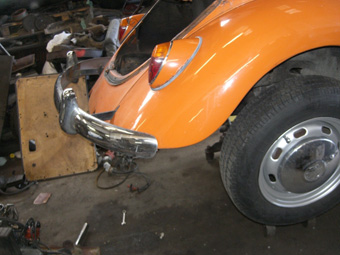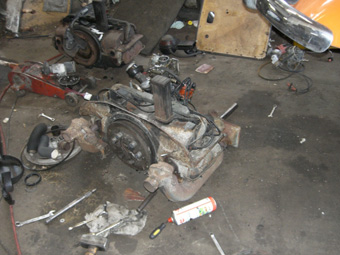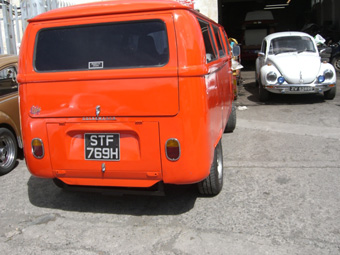 A type 2 in for a small clean up! No, Look the other way.This one has to go.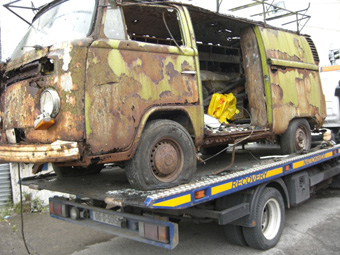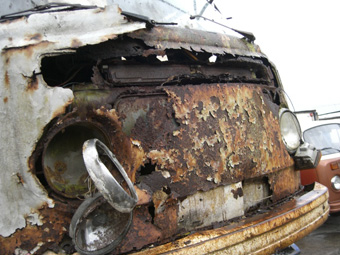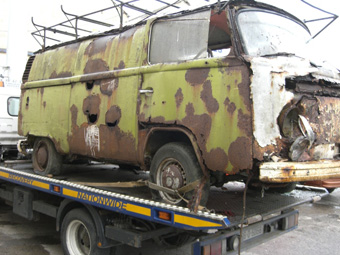 Some type 2s in for repairs.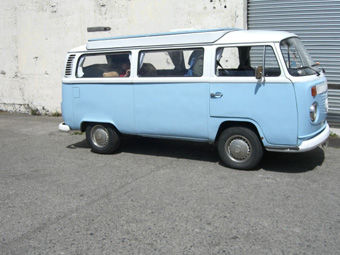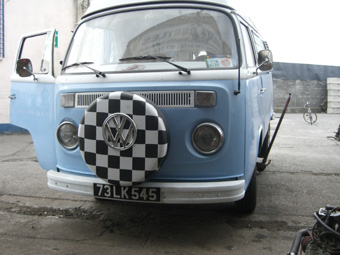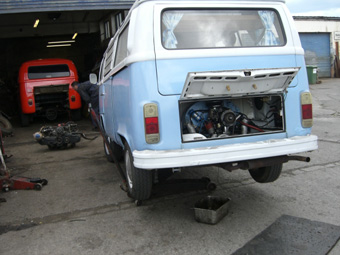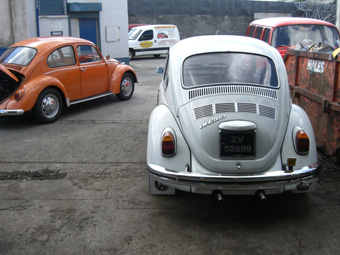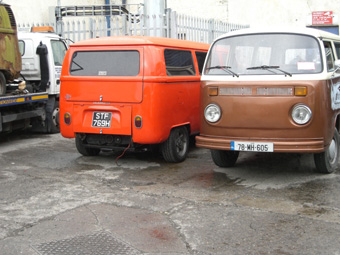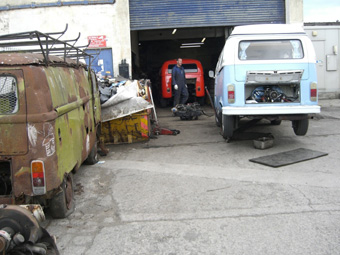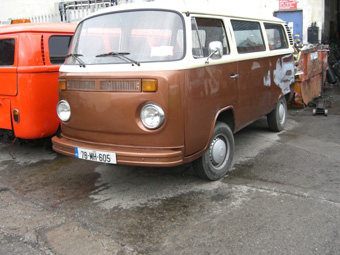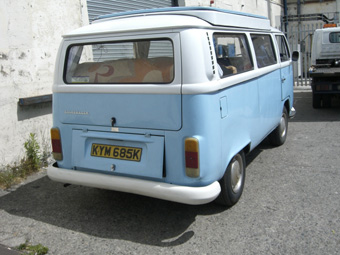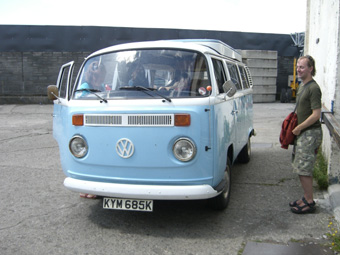 Arthur drops in with his Datsun 280 zx. Not very many of these in Ireland. He is selling it . His number is 086702469. The staff had better restrain Emilio! He is very tempted as he had one of these before and they are some car!. Anyone that has driven one of these cars in the past will tell you there is some buzz in driving one of these!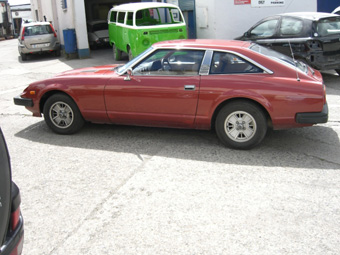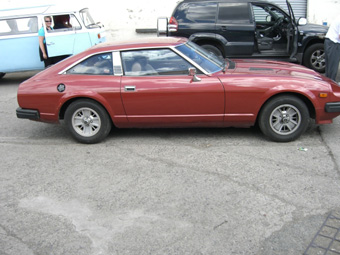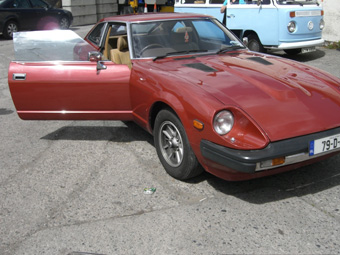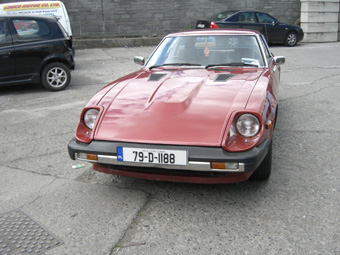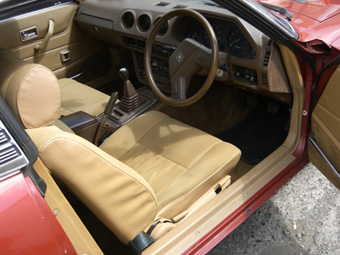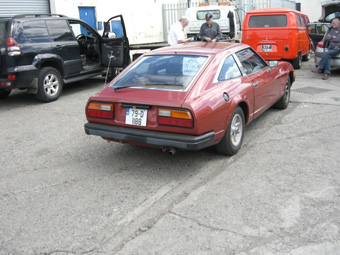 A little bit more away from the stockpile and a bit nearer the workshop! One of our future projects and maybe for sale when restored. Theres very much interest in this bus as people that see it in the backround of other photos keep asking about what we are doing with it.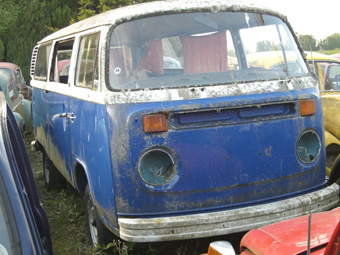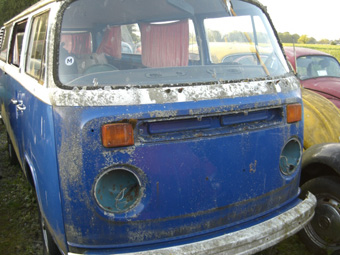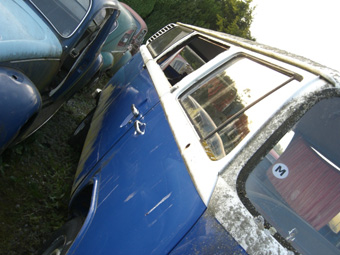 The welding is going well on this 79 cabrio.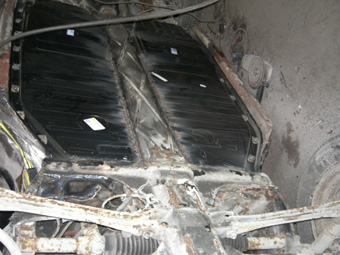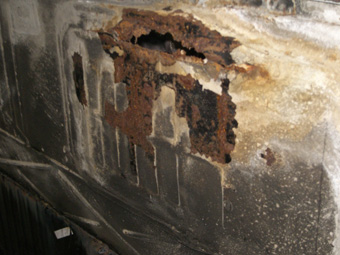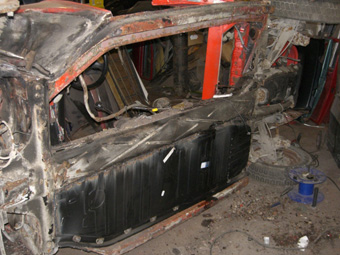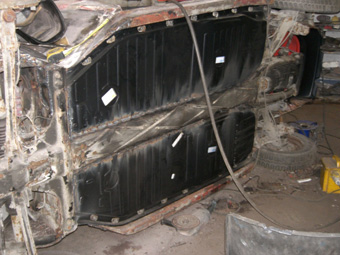 The 77 beetle is now in primer awaiting paint. Now , for some colours.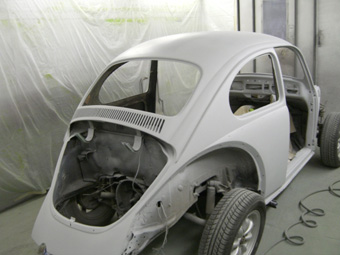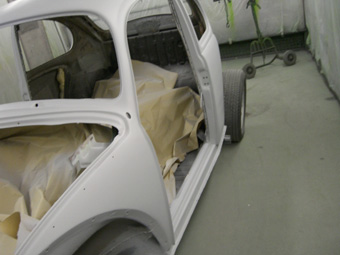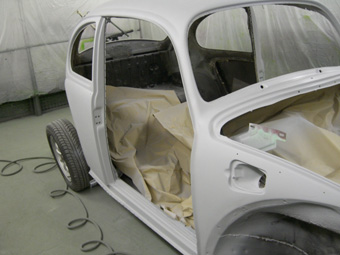 These two panel vans had to go as they were way beyond repair ,however their running gear and parts will help to keep other vws on the road.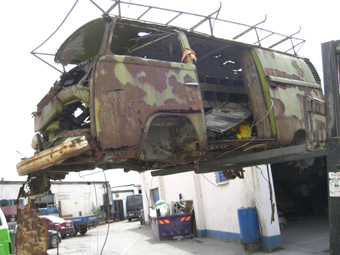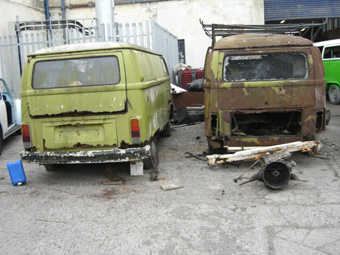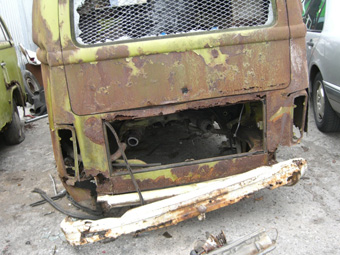 Another type 2 that has to go. Cormac looks like he is having fun!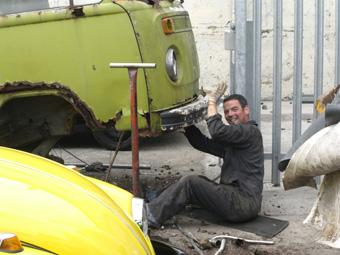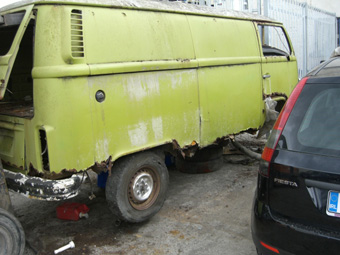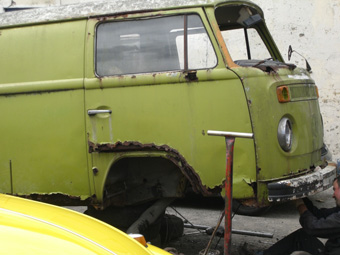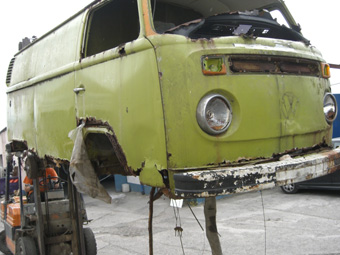 This poor baby got a clatter for nothing! Some genious in a hire car walloped this poor beetle and done serious damage to the rear end. Its now back in with Emilio to put back to the way it was before its ordeal! The hire car driver needs a clatter!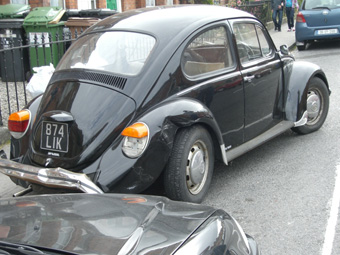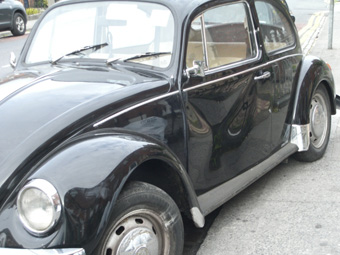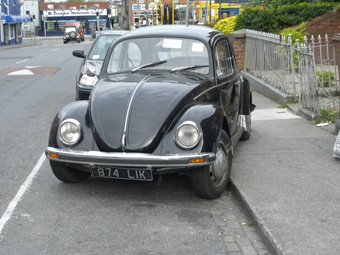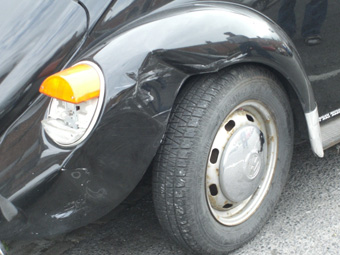 The way it should be. The correct engine back in and this vw is glad to have its heart back! Please dont try this again. Its not funny!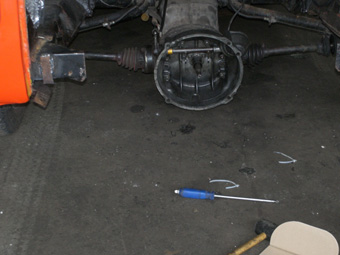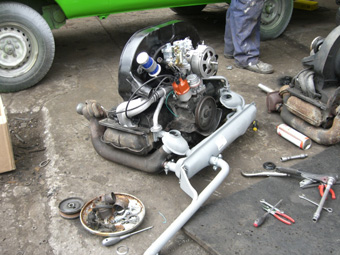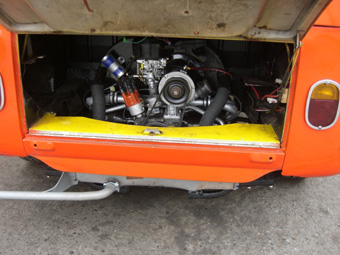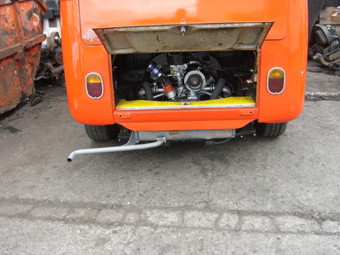 Some visitors arrive in with a real nice split bus. And Roger from type 2 ireland calls in. I think he is trying to show us some sign language!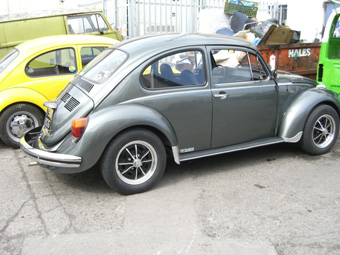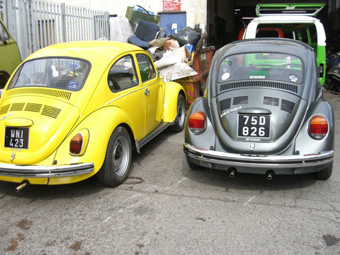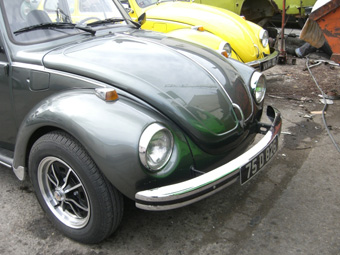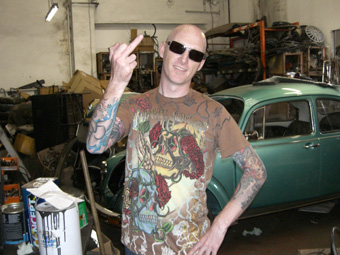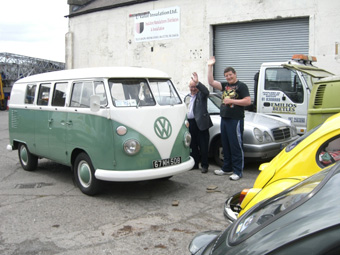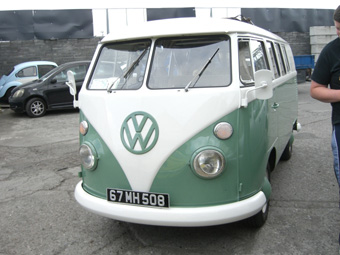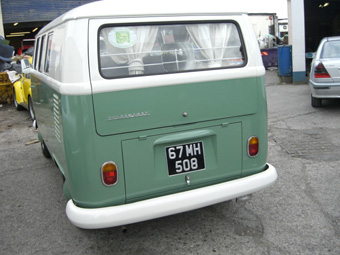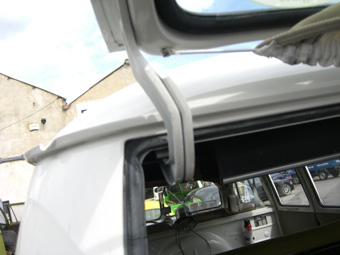 Some beetles in for repairs.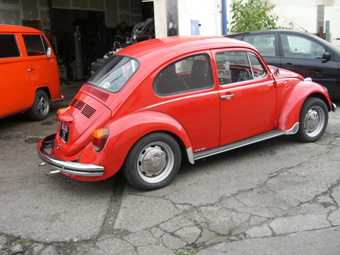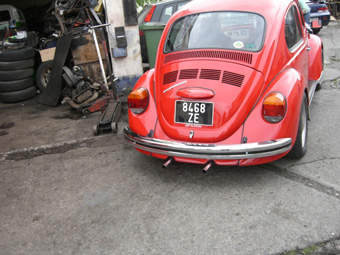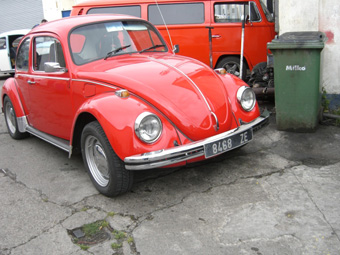 The welding on the cabrio just finished.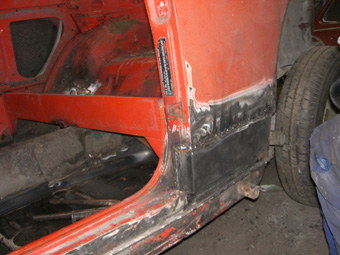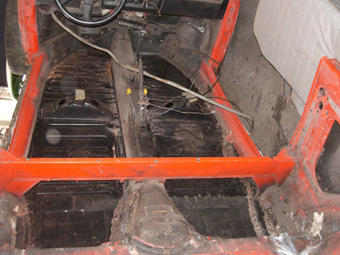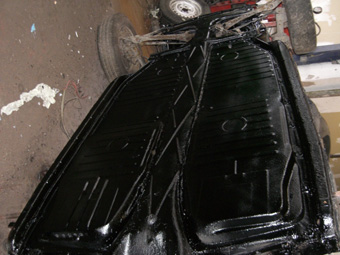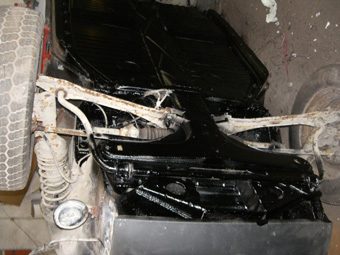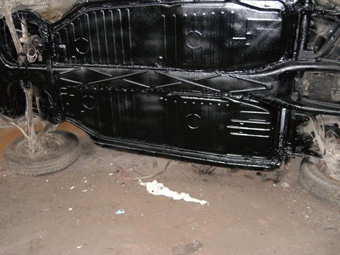 All sorted and back to normal with Cormac, Liam and Daves help. And a happy beetle ready for the road again. Oh, and last but not least the help of the 71 beetle that had to donate its rear end,gearbox, shafts and torsion springs.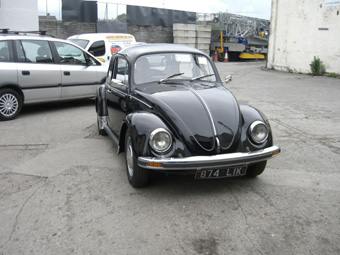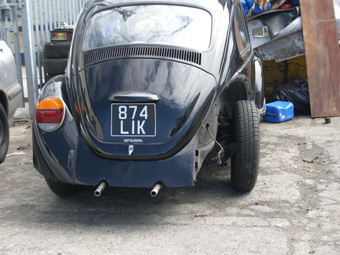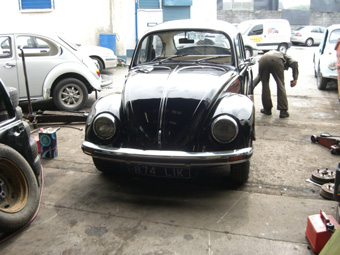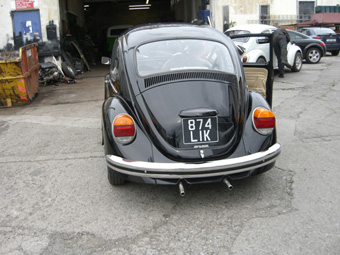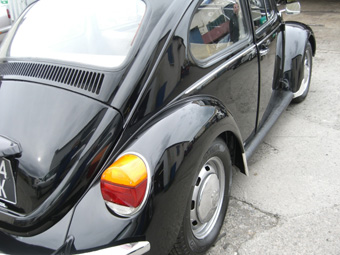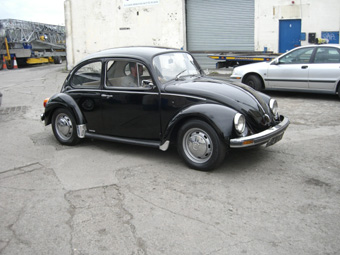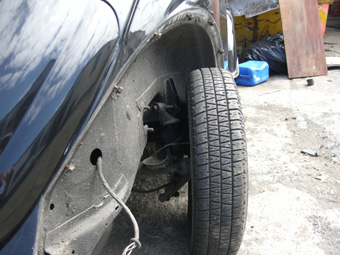 This one had to go, however this car helped to save the black beetle with its rear end.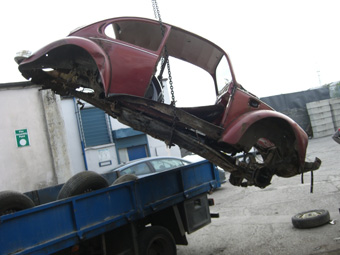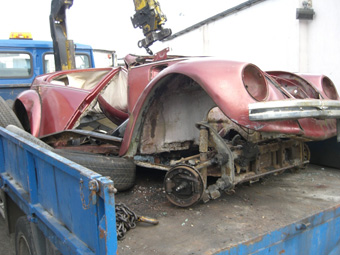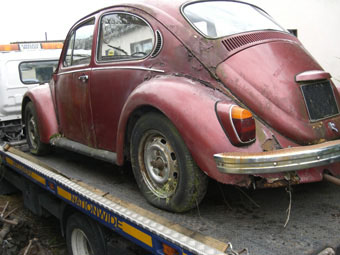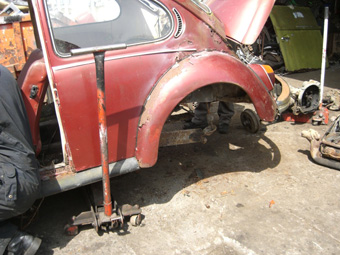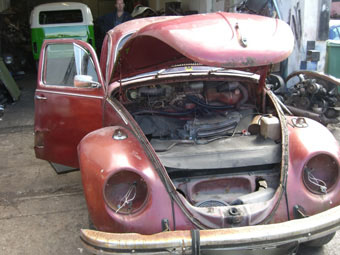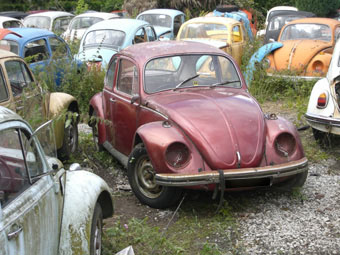 Another cabrio. And the 71 minus its doors.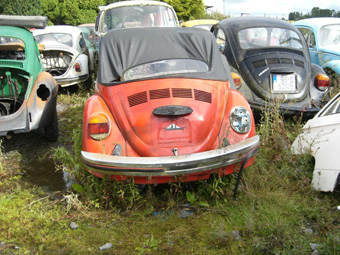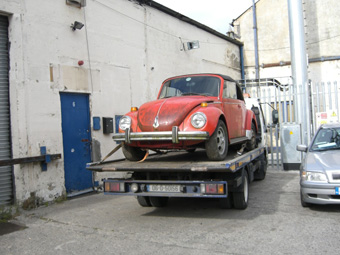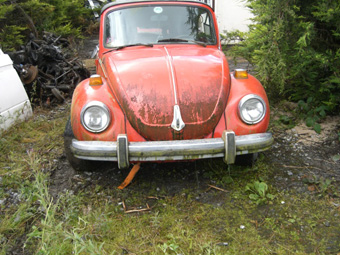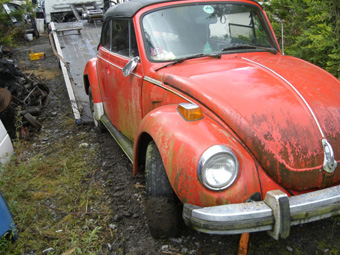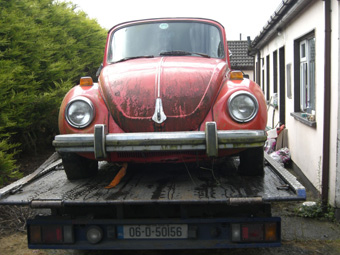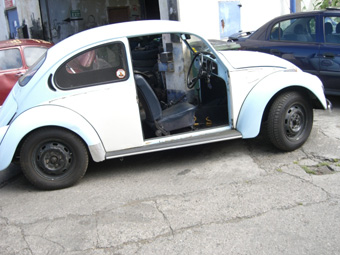 A mirror broken on the truck by a passer by and Emilio aint happy! A type 2 for repairs.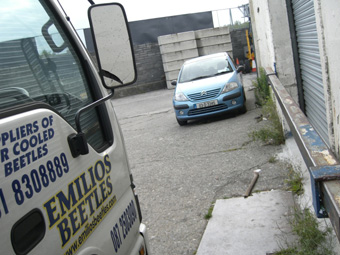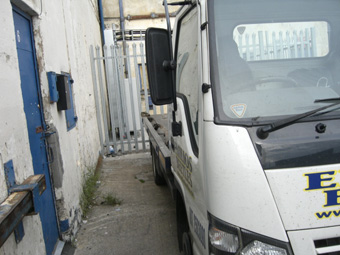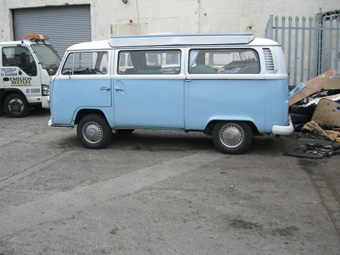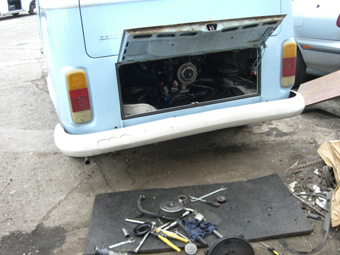 A 1303 in for repairs such as headcloth, engine repairs, and brakes and steering.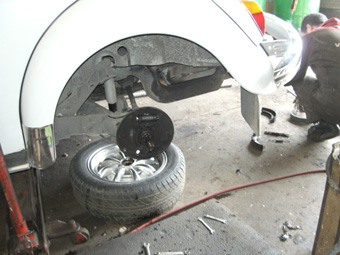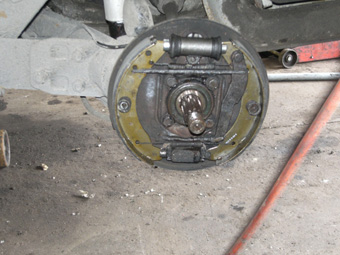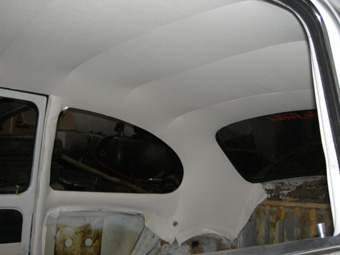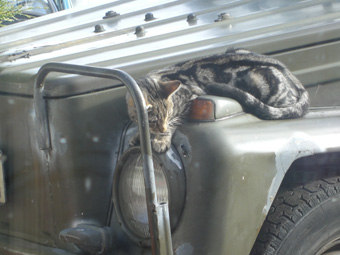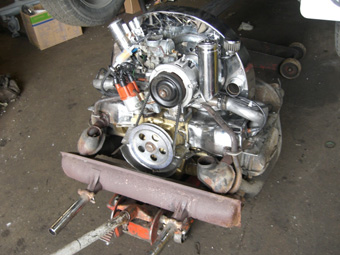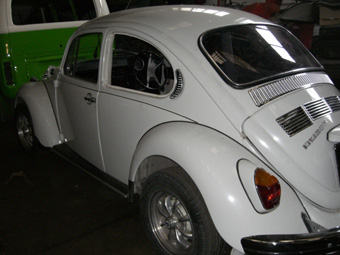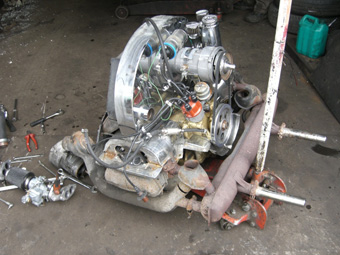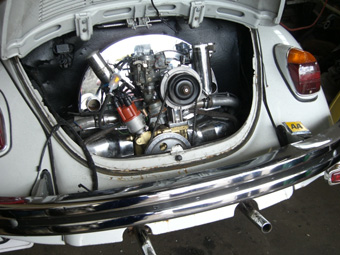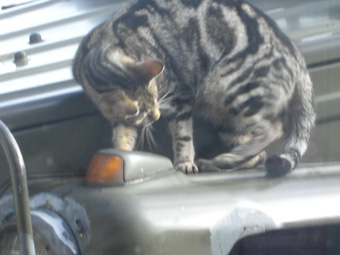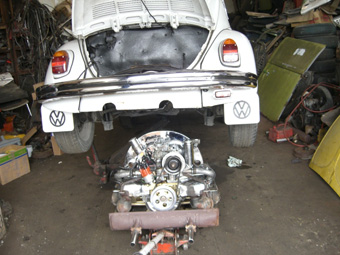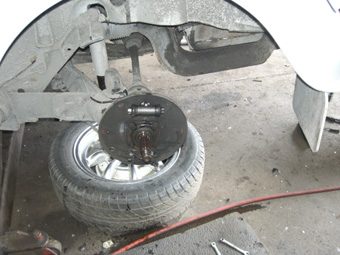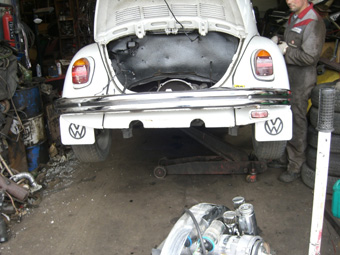 Bob calls in for a visit with one of his beetles.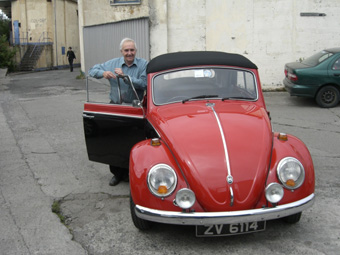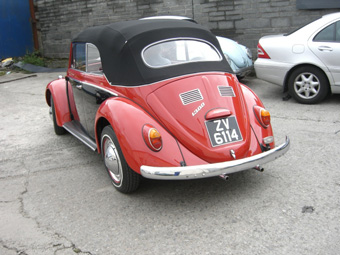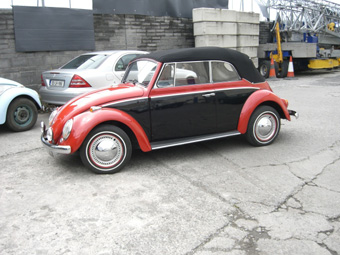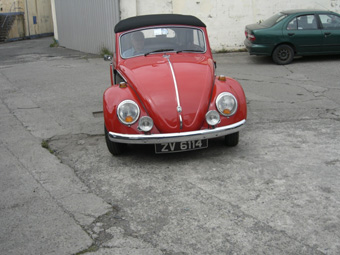 The 74 having its mechanical work done. Wont be long now before shes ready for the road.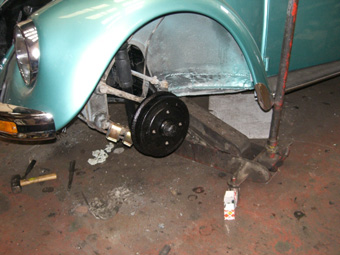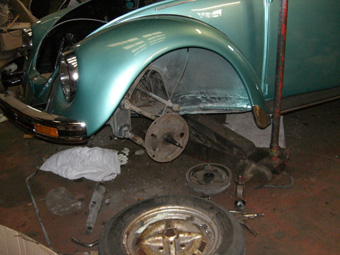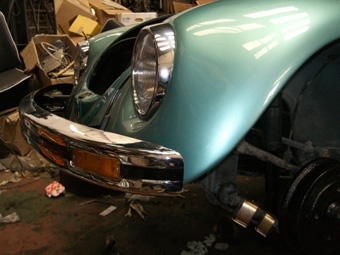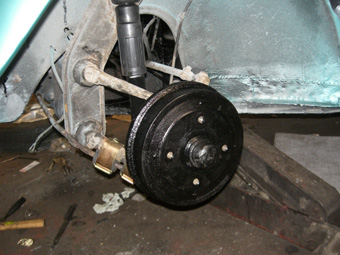 The 77 gets its first base coat. It doesnt look great now but wait and see. It will be nice when the laquer goes on. I hope!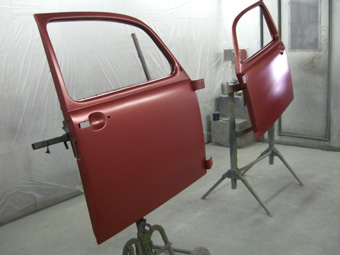 The 77 gets two colours!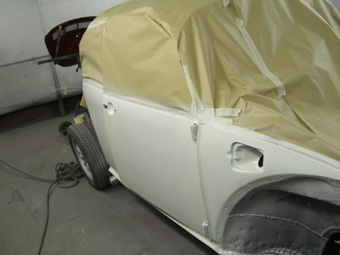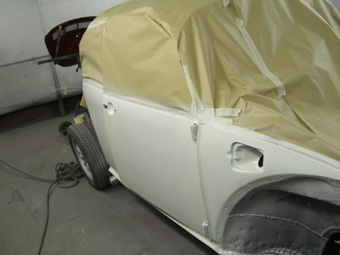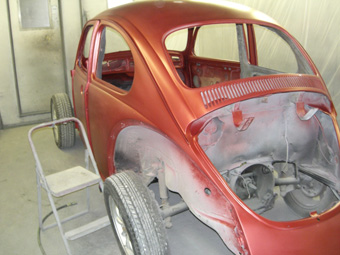 As you can see we think the two colours look very nice.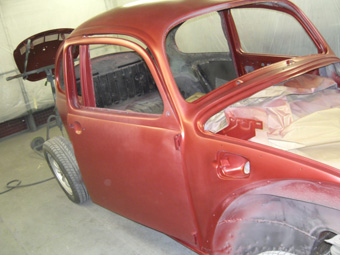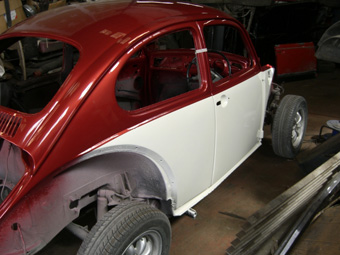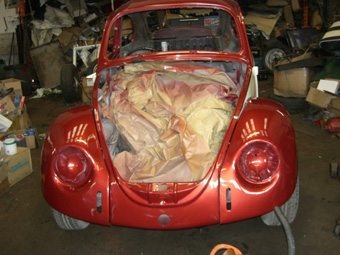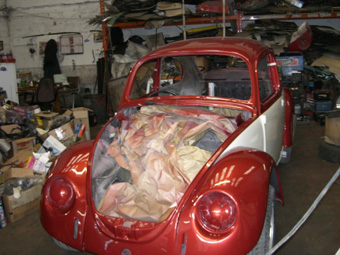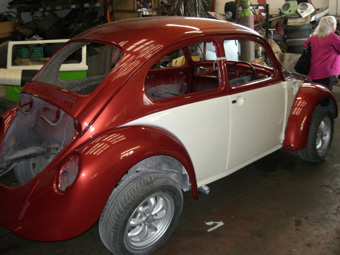 The blue 74 finished.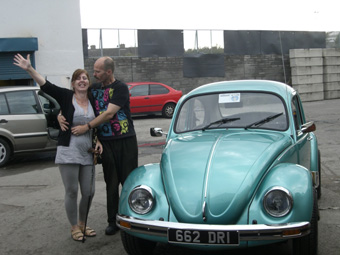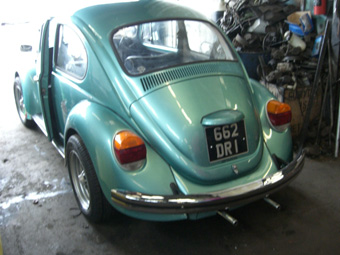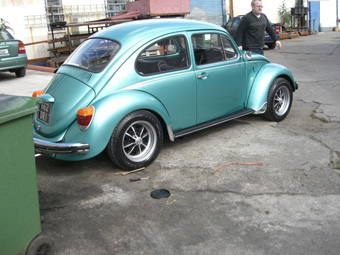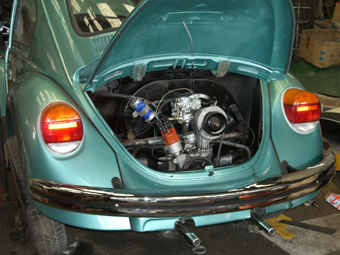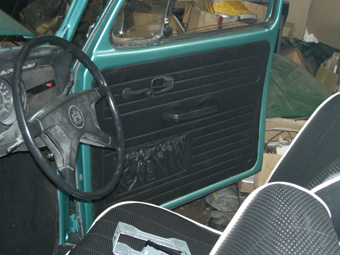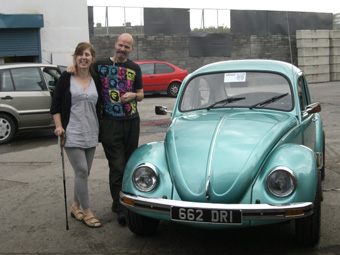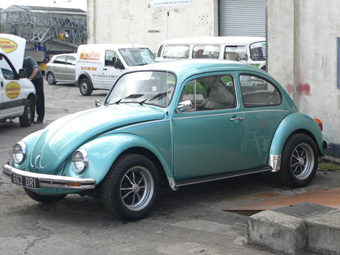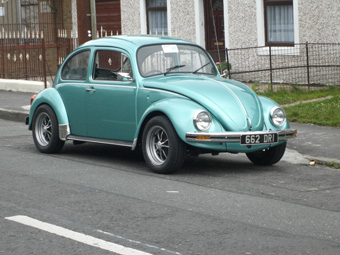 Some beetles and a type 25 in for repairs.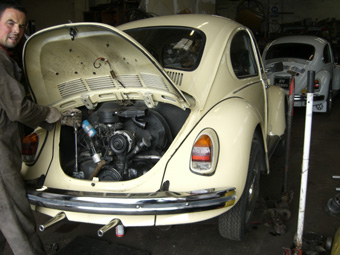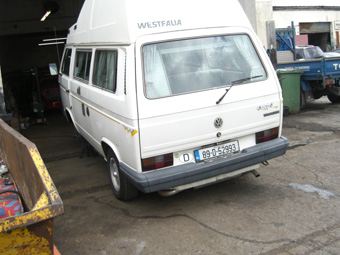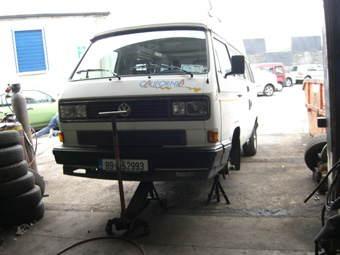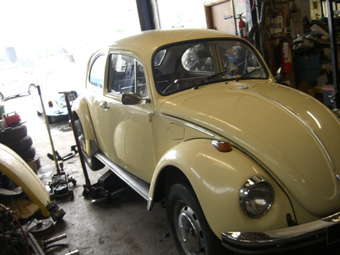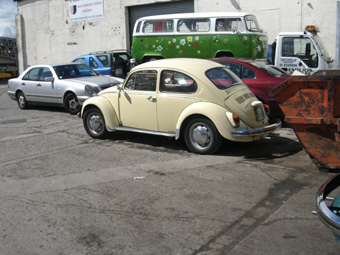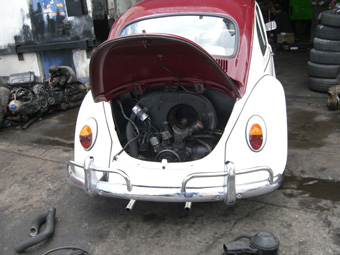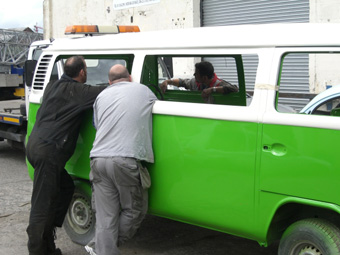 More vans and Cormacs split. Owen and his type 25.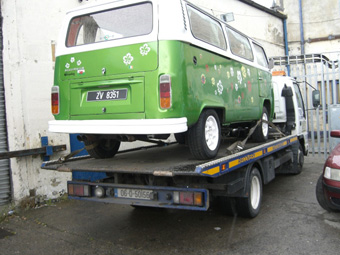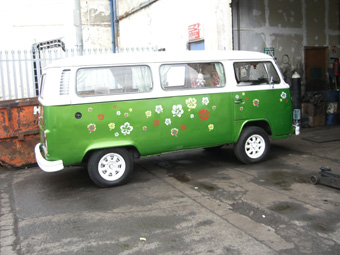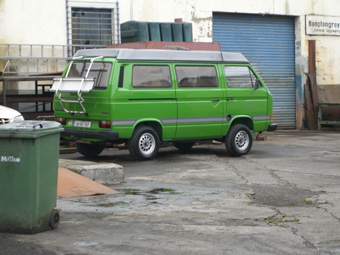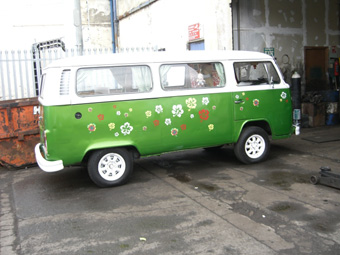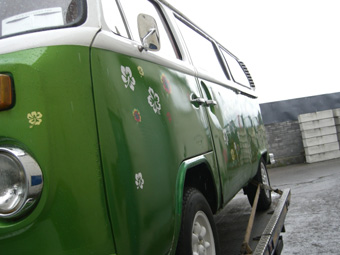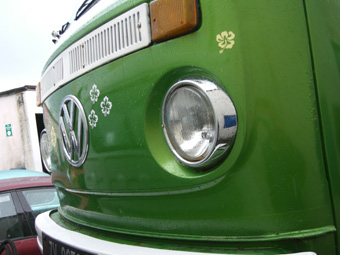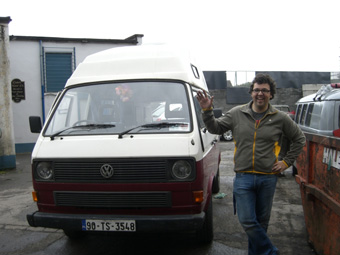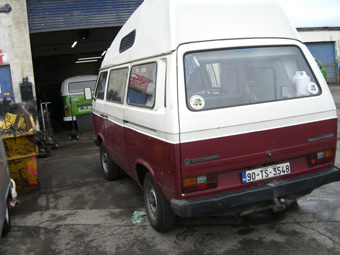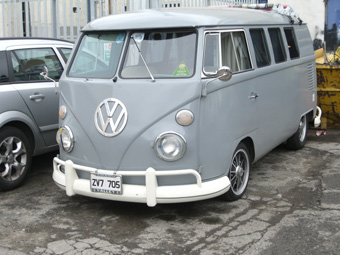 Antonette chatting up Dave! She can have him!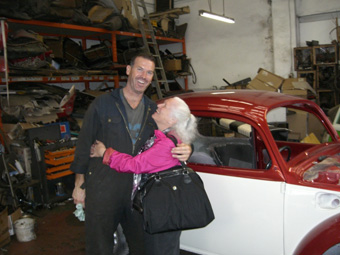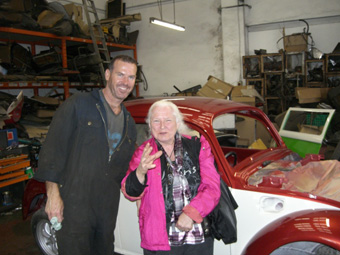 The 79 cabrio welding completed,doors and all.